Nissan Sentra SER Spec-V Cat Back Exhaust 02-06
Brand new release from Treadstone Performance, a full 3" Catback exhaust system for for your 02-06 Nissan Sentra SER Spec-V. Specifically design for Forced induction applications, this is the only 3" exhaust system available for the 02-06 Nissan Sentra Spec-V
Available in 2.5", and 3" diameters, and in Aluminized and 304 Stainless materials! We recommend the 2.5" for N/A applications and the 3" for forced induction applications to aid in turbo spool up and increased HP. Although some may want to run a 3" on a N/A set up, the benefits will be in top end HP, with a slight loss in mid range power.
Constructed from quality US made materials, and hand welded to perfection. We use magnaflow mufflers, tips and resonators for the best in aftermarket exhaust components.

Below is a dyno of a turbocharged B15 Sentra with small 2.25" magnaflow oval muffler, switching over to our 3" hi flow aftermarket catback exhaust system. The restriction on the system nets almost 1.5psi in boost pressure, free'ing up over 35 HP to the wheels!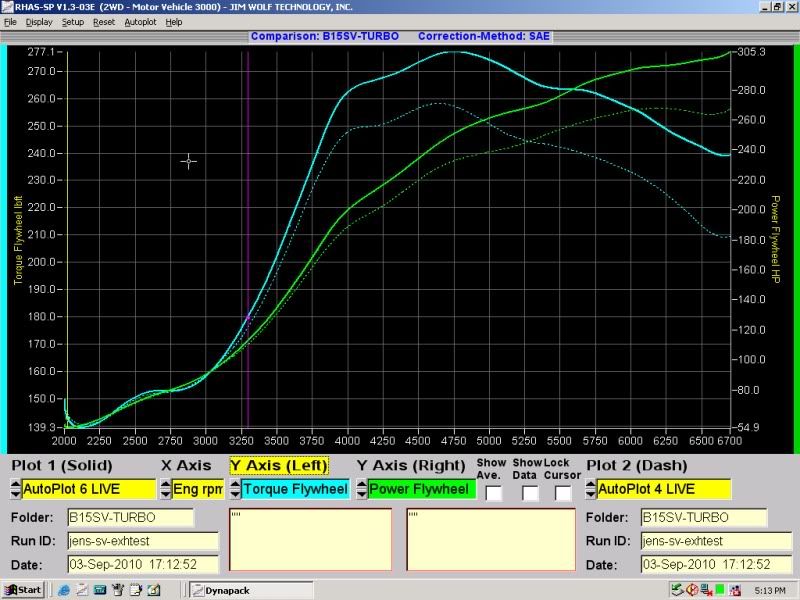 Part #
Description
Color
Size
Price
Qty.